The world's first hydrogen-powered ferry
Hydro BINGO
As the effective use of hydrogen as a clean and safe environmental measure attracts attention, we have developed a next-generation ferry capable of using hydrogen as fuel. "Hydro BINGO" is the world's first vessel equipped with hydrogen-powered combustion engines and has entered commercial service in Japan on domestic routes .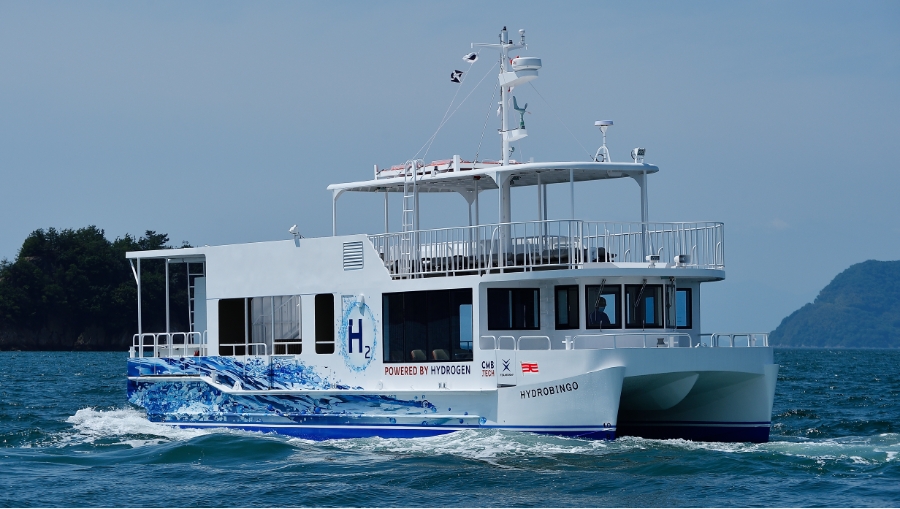 Significant reduction of greenhouse gas emissions

We have created the best blend of hydrogen and diesel fuel using a hydrogen combustion control system and have halved greenhouse gas emissions.

High safety and reliability

It has complied with all the safety regulations that apply to gas-powered vessels in Japan. Furthermore, by making good achievement on dual fuel, we ensure the reliability to continue operating regularly even in the event of problematic issues with the hydrogen fuel system.

Sustainable economics

We have achieved a sustainable economy by using already widely used technologies: "combustion engines" and "compressed hydrogen".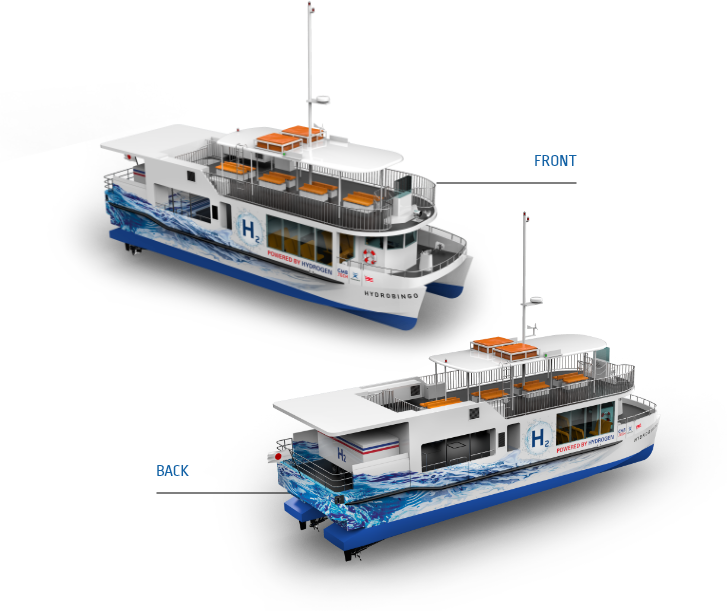 Hydro BINGO
■ Main Engine

HyPenta D13(441kw/600ps) x 2x2
Service Speed / 23knots
Hydrogen Diesel Hybrid systems
■ Dimensions and Weight

LOA / 19.40m
Beam / 5.40m
Air Draft / 11.74m
Draught / 0.75m
Gross ton / 19tons
■ Capacity

2Crews
80 passengers
Hydrogen Cartridge System

H2 RoRo Type III Storage Trailer
35Mpa compressed Hydrogen aprrox.100kg
Temperature/Pressure monitoring system
Automatic Atmospheric Emission System for Emergencies
High-Pressure Gas Safety Act complied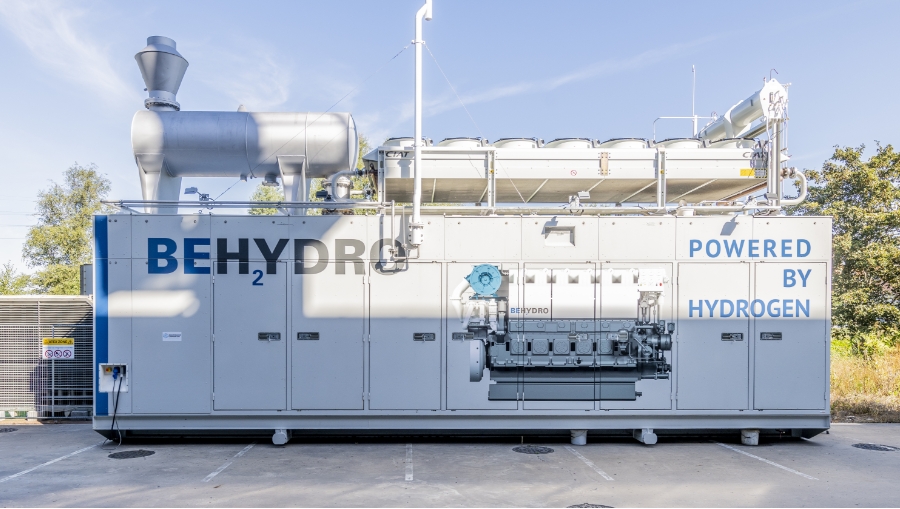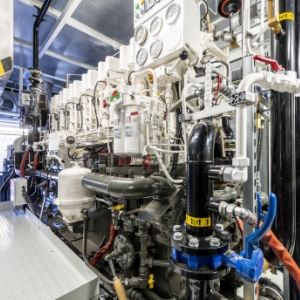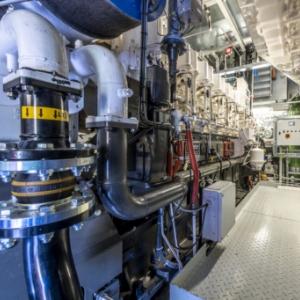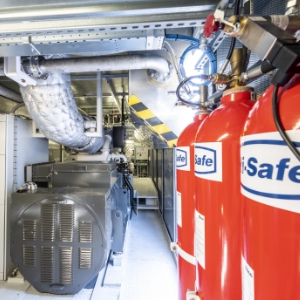 H2ICE Power Pack
In collaboration with a domestic electrical equipment manufacturer,
we will supply a land-based stationary hydrogen generator package, which we have already promoted in Europe.
■ Dimensions and Weight

Engine: BEHYDRO 6DZD (Hydrogen, Diesel dual fuel engine)
Engine Speed: 60Hz/900min-1.50Hz/750min-1
Frequency/Engine Output: 60Hz/900kW, 50Hz/750kW
Generator Voltage: 6600V
Usage: Stationary / For regular and emergency use
H2ICE Truck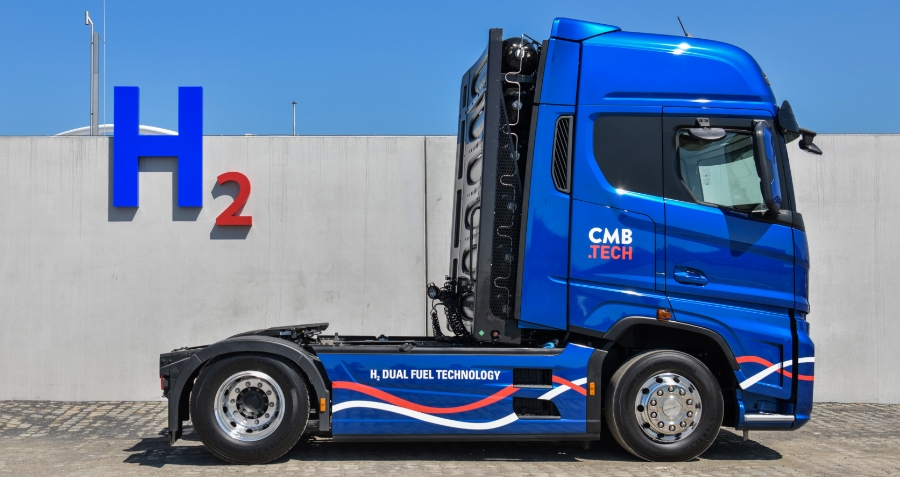 We have developed hydrogen-powered and dual-fuel trucks.
It is equipped with a 500hp engine and can burn about 80% hydrogen in lightly charged mode and about 65% in fully charged mode. The truck can drive 500 km in dual fuel mode and another 3,000 km on diesel.
Thanks to the module design, the retrofit is available for existing trucks.
Specification
Wheelbase

3750mm

Engine

6 cylinders 12.7L 500hp 2500Nm

Transmission

ZF 12TX 2620

Tank Capacity

Hydrogen 30Kg Diesel 750L-600L AdBlue 78L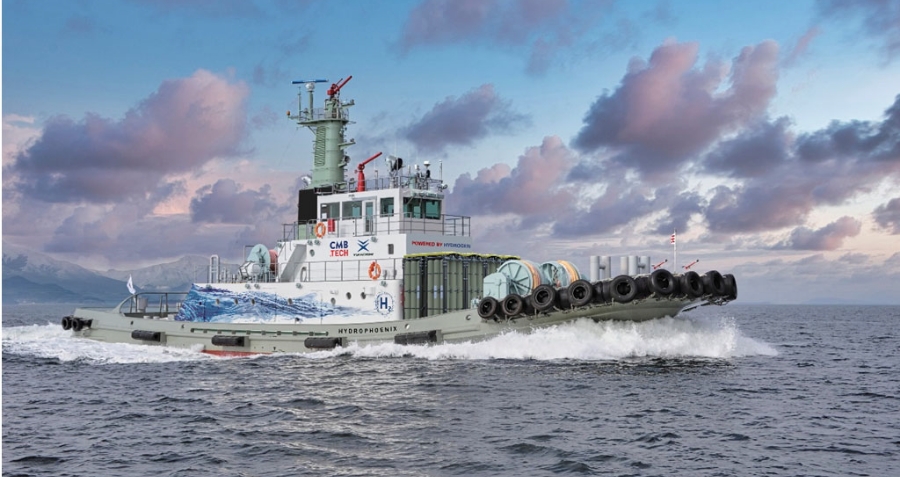 The project to build the tugboat equipped with a hydrogen-powered engine continues.
The specification calls for 4,500Ph with a hydrogen capacity of 400 Kg.
Specification: (Tentative)
Ship Name

Hydro PHOENIX (Tentative)

Segment

Tugboat

Owner

KAMBARA KISEN Co., Ltd. and
KAMBARA TUG AND MARINE SERVICE Co., Ltd.

Operator

KAMBARA TUG AND MARINE SERVICE Co., Ltd.

Builder

TSUNEISHI SHIPBUILDING Co., Ltd.

Planned Gross Tonnage

Below 200ton

Crew Capacity

10

Planned Dimensions

L=38m B=9.2m D=4.2m

Planned Service Speed

14.2knots

Main Engine

BEH2YDRO 12DZD

Fuel in service

Hydrogen and Diesel