JPNH2YDRO Launches "H2 MONO FUEL GENSET" (Domestic Sales)
JPNH2YDRO Launches "H2 MONO FUEL GENSET" (Domestic Sales)
~June 3-5th ENEOS Super Taikyu Series 2022 Powered by Hankook Round 2
NAPAC FUJI SUPER TEC 24 Hours Race
Toyota Motor Corporation to utilise "H2 MONO FUEL GENSET" at the event square~
JPNH2YDRO (HQ at 1083 Tsuneishi, Numakuma-Cho, Fukuyama City, Hiroshima, Japan: Hirotatsu Kambara, Representative Director) will start selling and renting hydrogen mono fuel-powered generators in Japan from June 2022.
This generator will supply power to some booths at the event square during Round 2 of" the Super Taikyu Series 2022", in which Toyota Motor Corporation (HQ at Toyota City, Aichi, Japan: Akio Toyoda, President) will participate.
In the same area, panels will be displayed to introduce JPNH2YDRO's activities to promote the use of hydrogen engines in the marine, port, and offshore sectors.
■FUJI SPEEDWAY 
ENEOS Super Taikyu Series 2022 Powered by Hankook Round 2
NAPAC FUJI SUPER TEC 24 Hours Race
Date:   June 3 (Fri), 4(Sat), 5 (Sun)
Venue:   FUJI SPEEDWAY EVENT SQUARE
URL:      https://www.fsw.tv/en/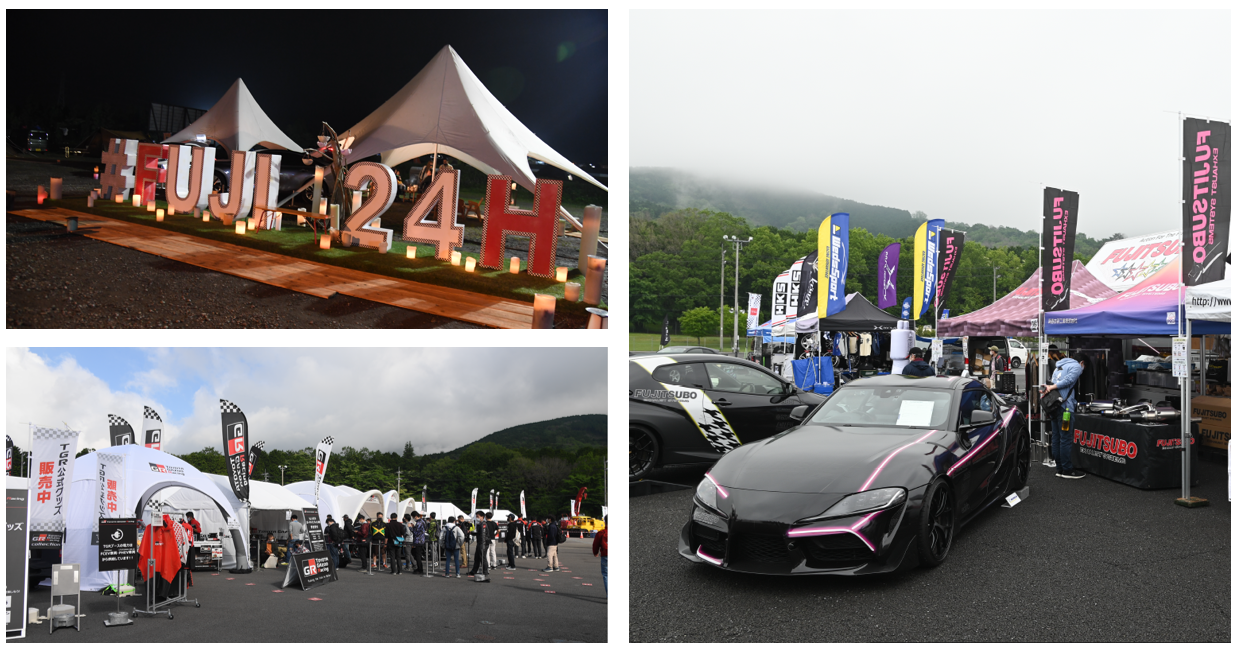 ■ABOUT《HYDROGEN MONO FUEL GENSET 50kVA》
The " HYDROGEN MONO FUEL GENSET 50kVA " uses only hydrogen as fuel, and since no fossil fuels are used, CO2 emissions during combustion are zero.
It is an economical generator that requires no complicated and expensive emissions after-treatment systems. The mono fuel Genset has greater resistance to impurities in the hydrogen supply, making it a versatile and new option for realising a hydrogen society.
This generator is the same model as the one that supplied power to the venue of COP26 (26th UN Climate Change Conference of the Parties) last year.
【Specification】
Power:50kVA
Frequency:50Hz
Voltage options:230V / 400V(100V/200V )
H2 Consumption:3.8 kg/hr at 50kVA
H2 Purity Grade:>99%
Dry Weight: 1100kg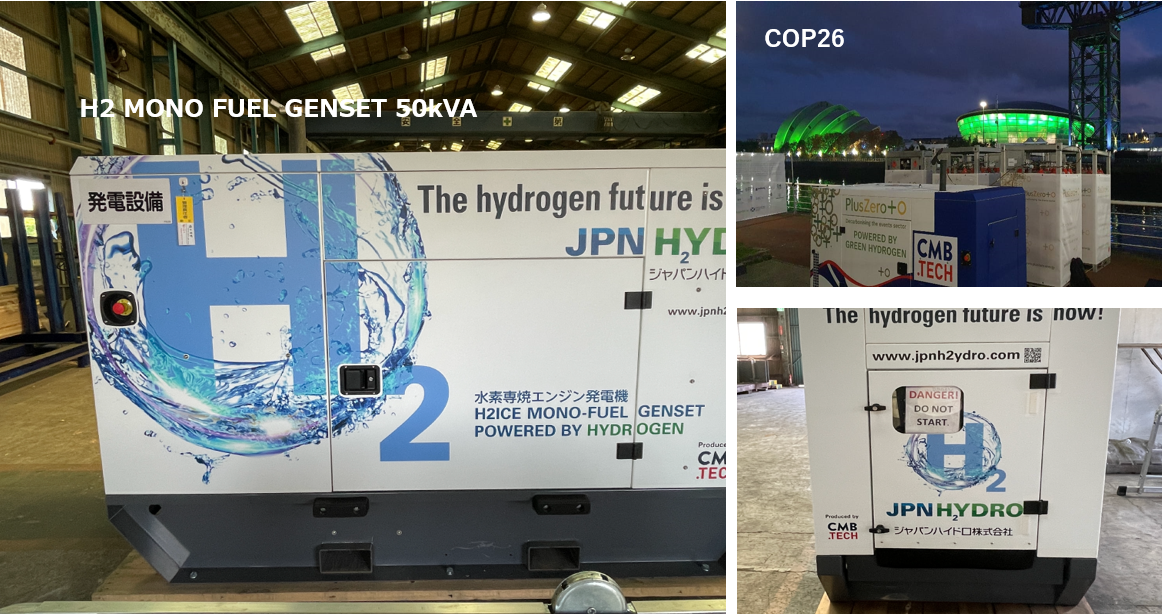 ■Our Service
As a provider of decarbonisation solutions, including hydrogen engine-related technologies and know-how, JPNH2YDRO proposes and supports hydrogen engines' introduction for new hydrogen-related projects in various fields, including the ship and port industries and the offshore wind power generation sector. JPNH2YDRO will continue to promote the deployment of H2ICE (Hydrogen(H₂) Internal Combustion Engine) in Japan and Asia to meet the decarbonisation needs of our customers.
■Company Profile
Name           JPN H₂YDRO CO., LTD.
Address       :1083, Tsuneishi, Numakuma-cho, Fukuyama city, Hiroshima 720-0393, Japan
TEL               :084-987-2377
Established :2019
Representative :Representative Director, Hirotatsu Kambara
Business Activities: Development of hydrogen-related business etc
―Contact Us-
JPNH2YDRO
info@jpnh2ydro.com
TEL:+81 -3-6261-3534